Between 1st and 10th February Acttiv has hold the first training course scheduled for 2010 and the video attached below is just the end of the final practical lesson: the creation of a show!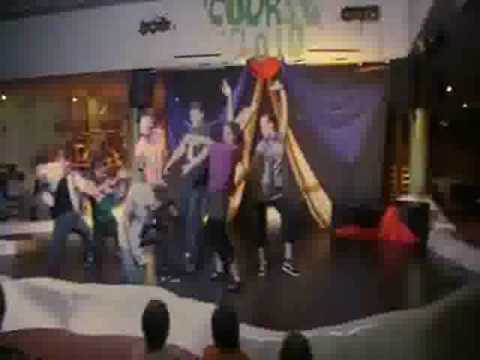 The course is addressed to friendly and dynamic people between 18 to 30 years who want to become entertainers and it covers both theorical and practical lessons: from Sport, Children Activities and Choreography or Shows to Public Relations and Customer Services tips.
Few days back in the post What are you able to? we shared with you the fact that in every course we see how the participants get surprised when they discover some of their skills that had remained hided until then. A tourist entertainer must be versatile and sometimes in order to find out many of our abilities we need to get rid of our nervous, face the situation and, very important, being part of a team.
Do you need any evidence? Seeing is believing, isn´t it?… Therefore here you have it. It is their first time in stage and they look pretty comfortable… It is their first show´s last song; they are the first course 2010 participants, enjoy it as much as they did! Well done guys!
Congratulations to the new entertainers! Welcome to the Acttiv Family and good luck in your new destinations! Keep up your good work!
No Comments »
No comments yet.